Research Library

Working Together for New Jersey Election Integrity

This page holds links to many research & background Resources. For ELECTIONS links, visit our page. Please feel free to explore or share. Opinions expressed are not necessarily those of Working Together for New Jersey.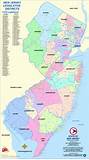 ELECTIONS INFO LINKS

:
PUBLIC RESOURCE LINKS:
RESEARCH LINKS:
ADDITIONAL LINKS:

RESEARCH LIBRARY
THIS page offers links to many background research articles. (Click here for ELECTION resources)
Was YOUR Vote Counted?
Click on this link to download a 2-page PDF brochure that will tell you how to verify whether YOUR vote was counted in the most recent … and earlier … elections in NJ.